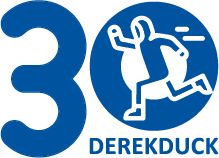 30 Years of Possible: Conquer Hazards and Beyond
Warm greetings to all of you!
As the founder of DEREKDUCK, I have many sentiments as the company celebrates its 30th anniversary during this challenging time of COVID-19. Yet at this bittersweet moment, we are thankful for all blessings received and milestones achieved over these years.
I still remember the day when I started this company with just a handful of people and very limited resources. Starting from there until today, DEREKDUCK has covered a long and evolutionary journey. As they say, "slow and steady race wins", the dream of making DEREKDUCK known for its Professional Service, Technical Support and High-Quality Products has come true.
Moreover, coverall is undoubtedly one of the fastest-growing industries during the pandemic. DEREKDUCK provides coveralls that can withstand all types of hazardous environments, allowing people to return home safely and embark on new adventures. With 30 years of industry experience, we intend to do more than just manufacture coveralls but provide systematic safety knowledge and education for all.
Many more anniversaries, many more success stories and many more achievements have not yet come our way. Until then, keep experimenting, keep on growing and celebrating.
Before I conclude, we knew the path ahead will be challenging because the unpredictability will continue to rule, but we will continue to inspire you to strengthen all your capabilities. I have no words to express my gratitude for your support. Your contribution is more than a diamond for me.
Till we meet in better times, may I wish you all good health, fulfilling careers and living impactful lives daily. Thank you for your attention and please enjoy the celebration of our company's 30th anniversary.
– DEREK LIN, Founder of DEREKDUCK INDUSTRIES CORP.