IT'S ALL ABOUT SAVING LIVES.
To work for the common good is the greatest creed.
As a socially responsible company, building our brand power also requires exerting our influence as a market leader. We can be proud that when the epidemic brought the world to a halt, the work we did allowed people to stay connected safely and, ideally, made the difficult times a little easier.
DEREKDUCK is placing the common good at the top of our priority list to ensure the safety of frontline operators by wearing appropriate coveralls. As a member of the global society, DEREKDUCK will inevitably make use of its own advantages and resources to make contributions to society and the environment. Not because it is a nice thing to do or because people are forcing us to do it, but because it is goodwill for all.
In the coming few years, we are looking at:
1. Protect frontline operators against any potential occupational hazards.
2. Enhance coverall-related knowledge sharing regardless of nation borders via digital tools.
3. Advocate a deeper occupational safety mindset via the Industry-Government-University alliance.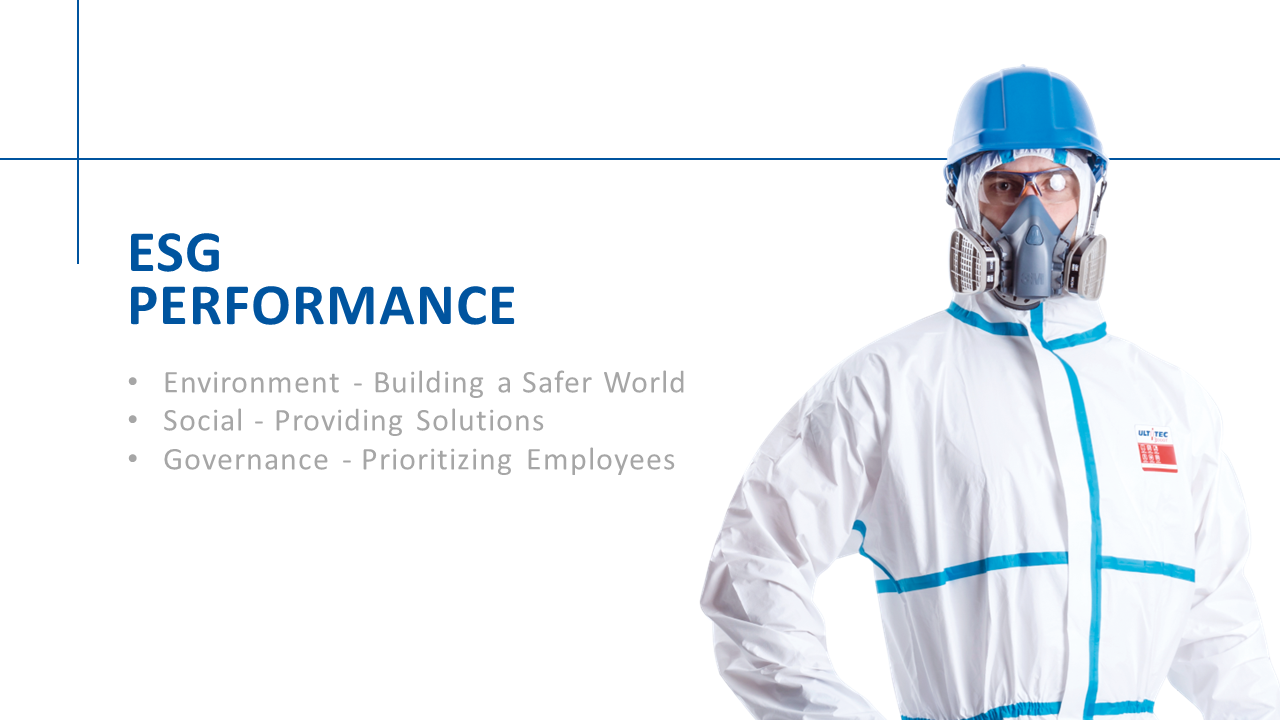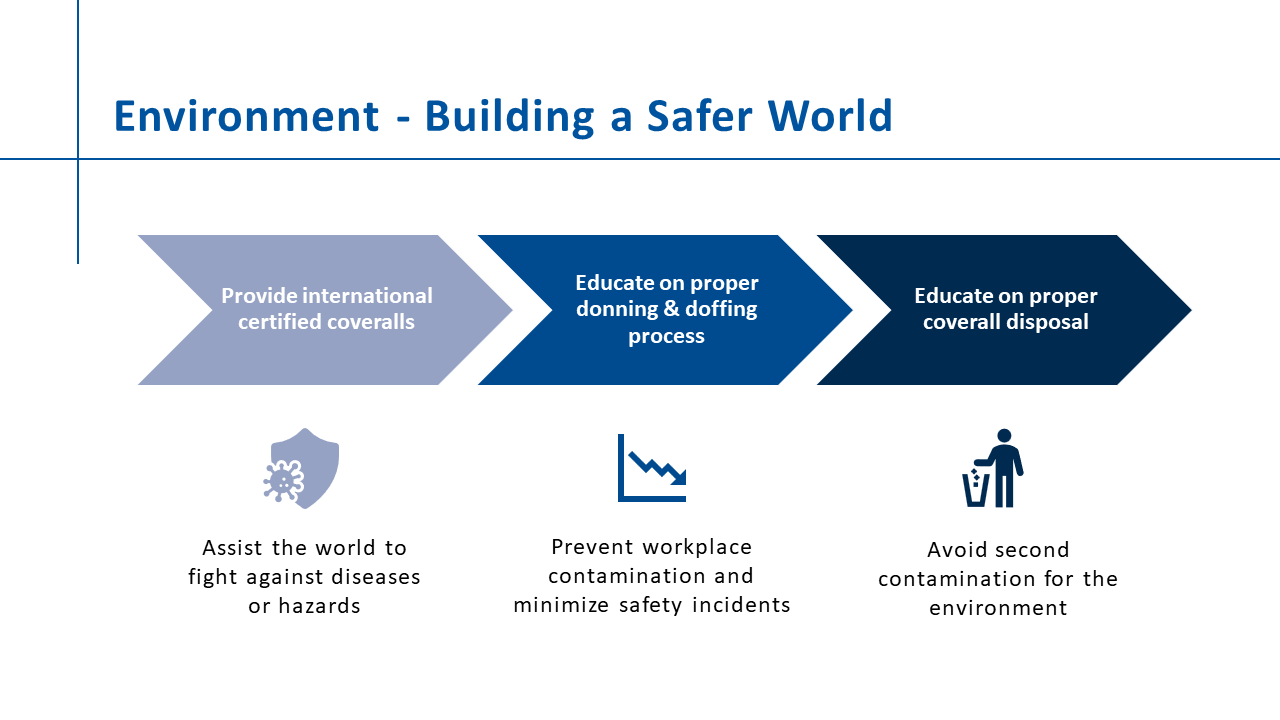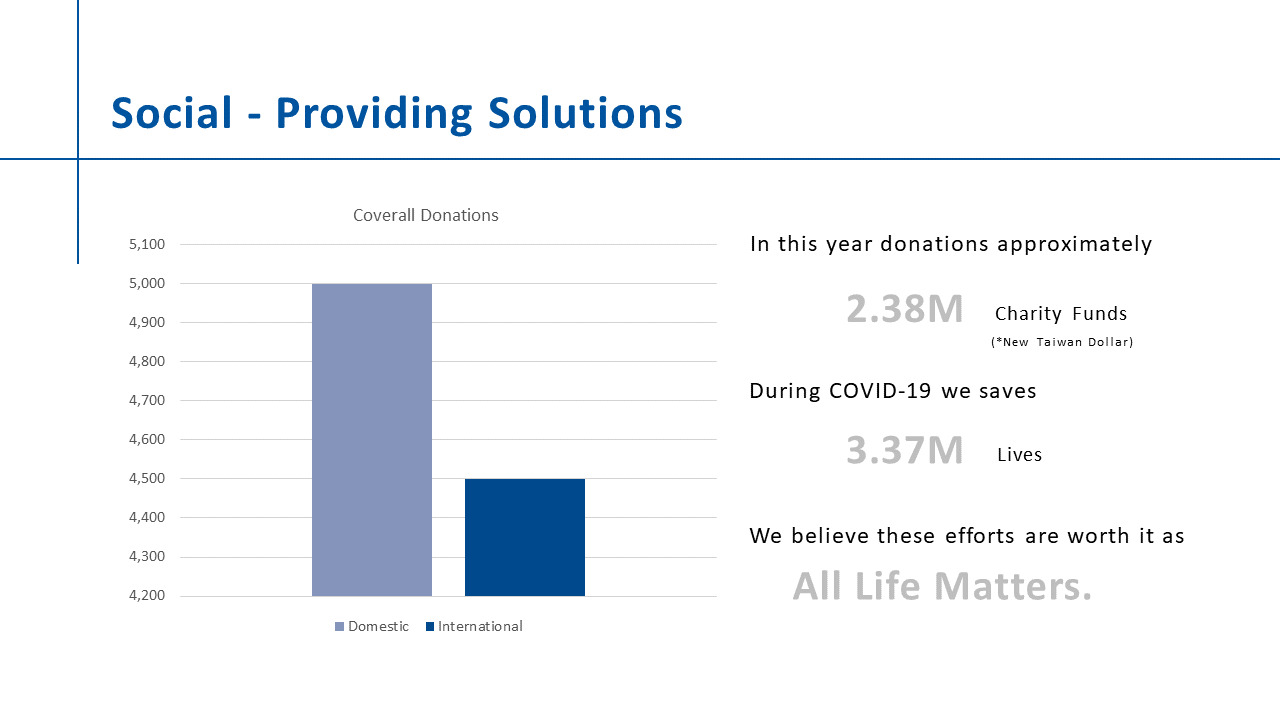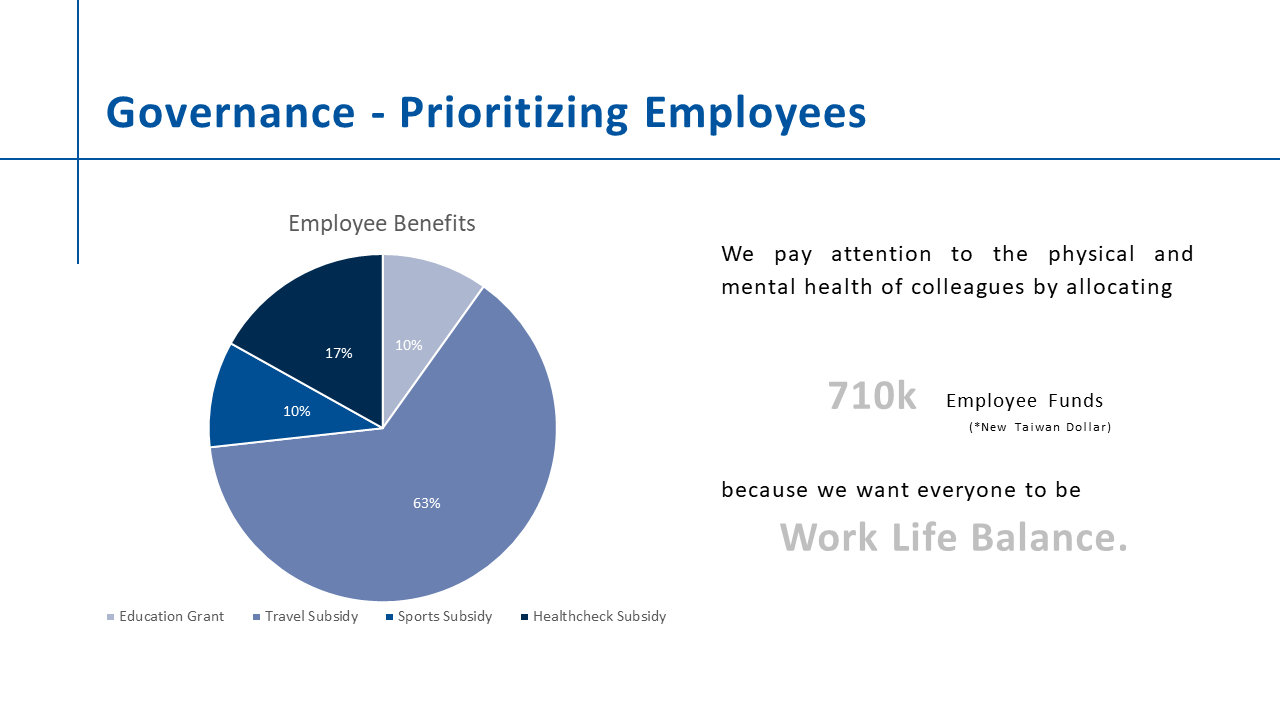 Sustainability Performance