Customize your own solution by DEREKDUCK professional team!
DEREKDUCK has been devoting itself to protective clothing manufacturing for nearly 30 years.  Although standard protective clothing can protect wearers against hazards, it may not be friendly or convenient enough for specific frontline operators. DEREKDUCK believes a body at work will stay at work if it is wearing the appropriate protective clothing. In order to enrich wearing experience and ensure "You are safe with us!", DEREKDUCK offers tailor-made service for utmost users' comfort and work efficiency.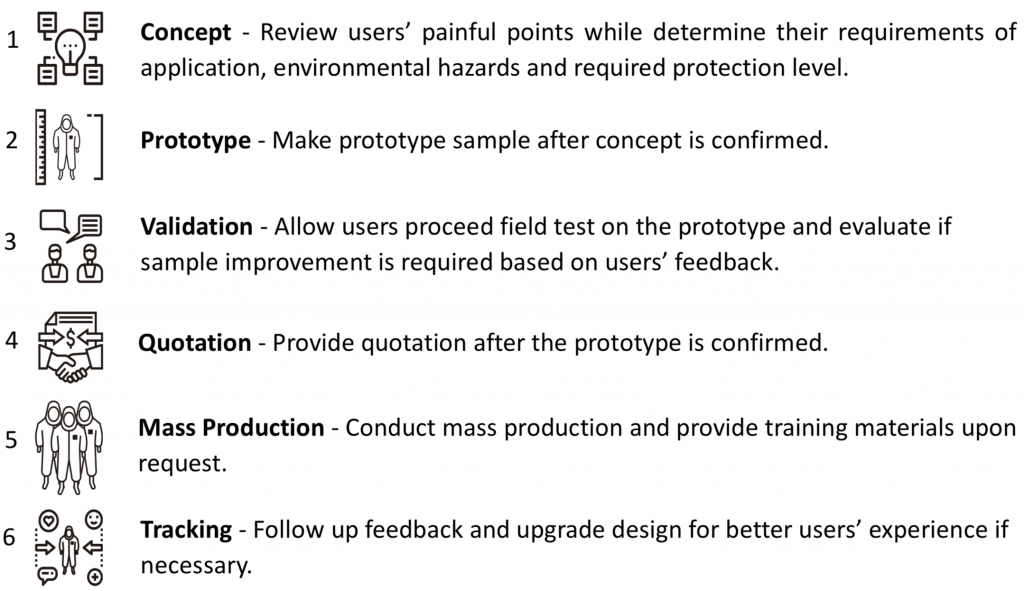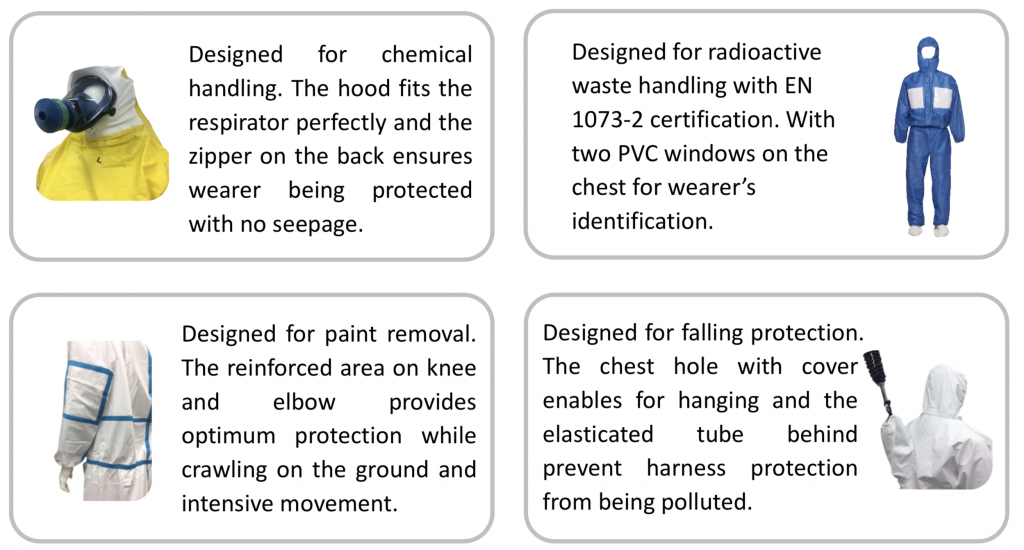 Contact us to inquire about more applications in the industries and get protected now!