New ULTITEC 1800 & ULTITEC 2000 Adhesive Storm Flap Design
In order to provide better protection and wearing experience to front-line heroes, ULTITEC is pleased to announce the new adhesive storm flap design on ULTITEC 1800 and ULTITEC 2000. The adhesive flap pattern was previously only applied on Type 4 and higher-grade models, such as ULTITEC 3000T and above. We have decided to incorporate this feature into ULTITEC 1800 and ULTITEC 2000 to reduce the risk of penetration at the critical front zipper area of the coverall. The end-users can now choose whether to adhere the storm flap when wearing these models.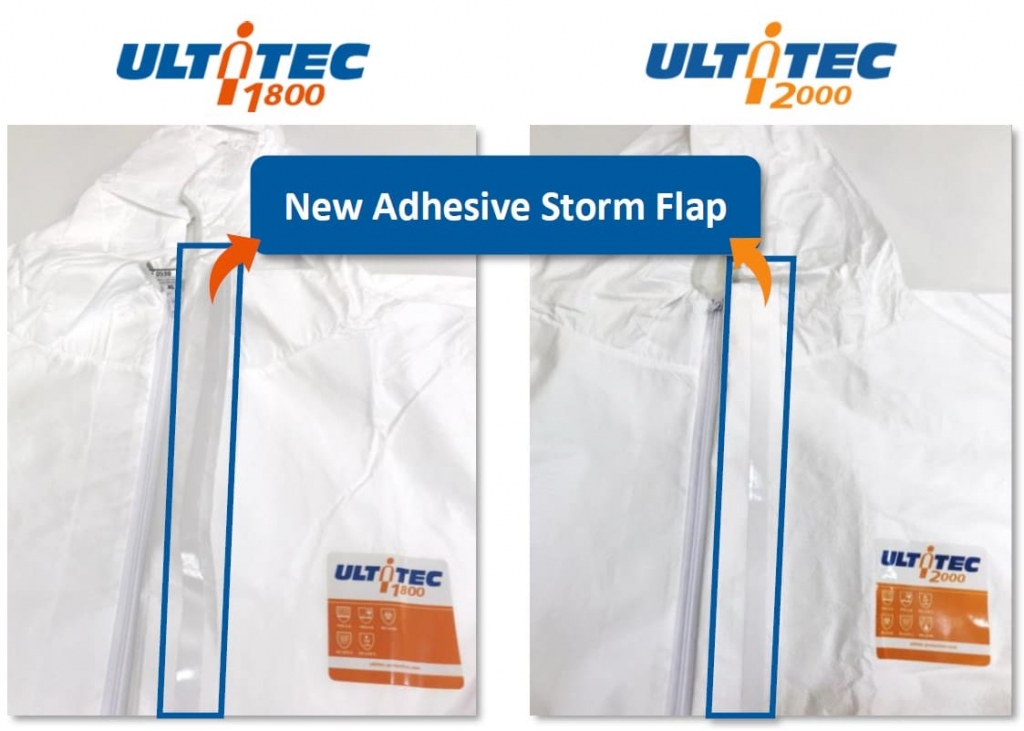 ULTITEC has always strived to provide our partners with better solutions. If you require any additional assistance, please contact your account manager or via [email protected].