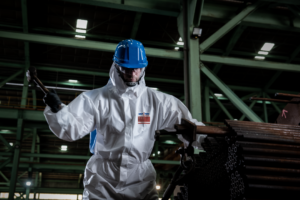 Comfortable Liquid Splash Resistant Protective Clothing
Designed for hot environment, bringing high breathability through its breathable back panel. It offers exceptional comfort while keeping superior protection in front area.

TYPE 5 EN ISO 13982-1 Dry Particle Suits-Suits for protection against hazardous dust and any dry particles.
TYPE 6 EN 13034 Reduced Spray Suits- Determination of resistance to penetration by reduced liquid spray
EN 1149-5 Electrostatic dissipative protective clothing with a surface resistance of maximum 2.5×10 exp 9 ohms.
EN 1073-2 Protective clothing against particulate radioactive contamination.
Features
Designed for workplace where main liquid risks come towards the front of wearer
Front fabric made of ULTITEC 2000 fabrics serves as main protection panel while Back fabric made of ULTITEC 1000L fabric offers breathability.
Prevents occupational heat exposure in workplace
The combination of microporous fabric, SMS fabric and ergonomic design improve airflow in releasing body heat, thus reduce the risk of heat stress.
Sealed seam offers premium protection
Chemical-proof tape on seam to ensure wearer being protected compatible with fabric.
Applications
Agriculture, Automotive, Cleaning Process, Construction, Electronic Industry, Food Industry, Petrochemical, Pharmaceutical, Painting, Steel.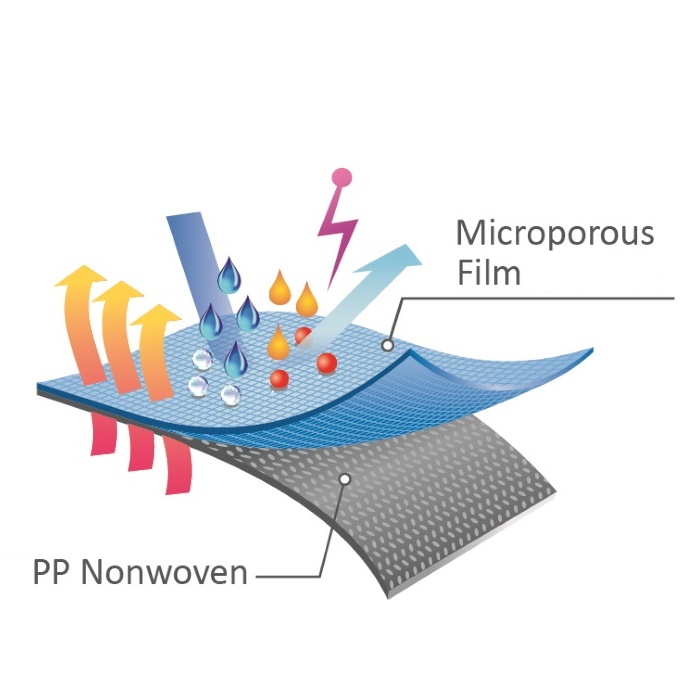 Microporous Film Laminated PPSB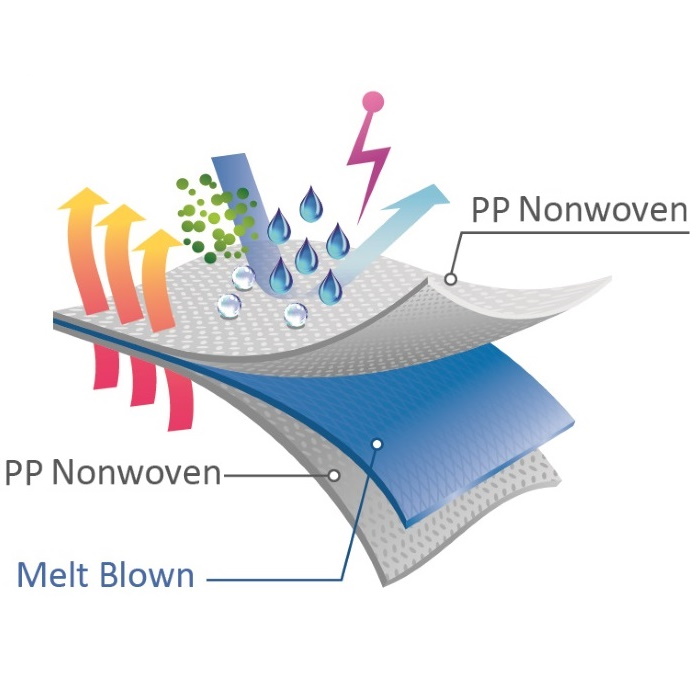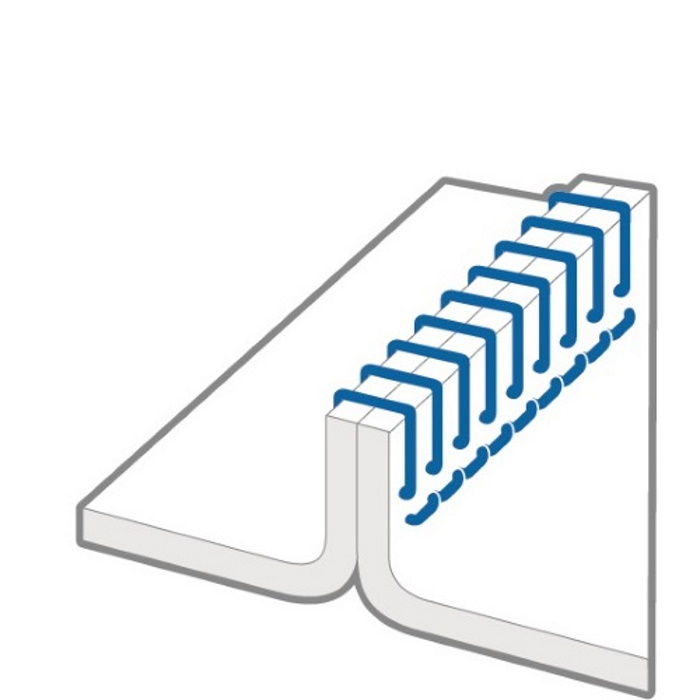 4-thread overlocked seam
7-9 stitches per inch
Thread fibre is 150D
Bite depth at 4mm