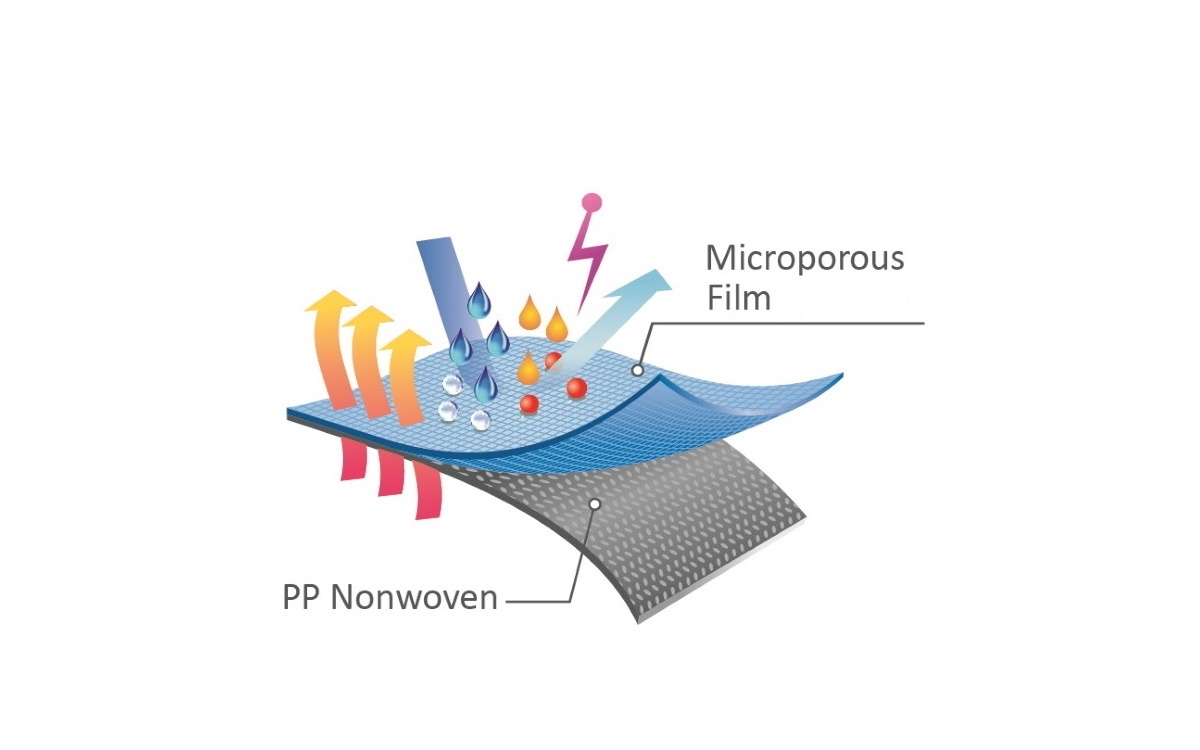 Microporous Fabric (PPSB/Microporous Film)
Microporous fabric is composed by nonwoven laminated breathable microporous film. The microporous size is smaller than water drop and larger than moisture vapor to hold out liquid and blood penetration.
The innovated microporous fabric offers a good barrier to biological infective agents to be wildly used in disease prevention. Furthermore, the nonwoven side offers soft feeling to skin and provides a great wearing experience to the wearers.
Different color with different weight composition could be customized.
Features
Anti-liquid/blood penetration

High MVTR

Durable and good abrasion resistance

Meets ASTM 1670 (Anti blood penetration)

Passes EN1149-5 (Antistatic)
Widely applied at medical, industrial and consumer products, such as: protective clothing, gowns, patient suits, coveralls, boots, aprons, rainwears, car covers, pillowcases and mattresses.