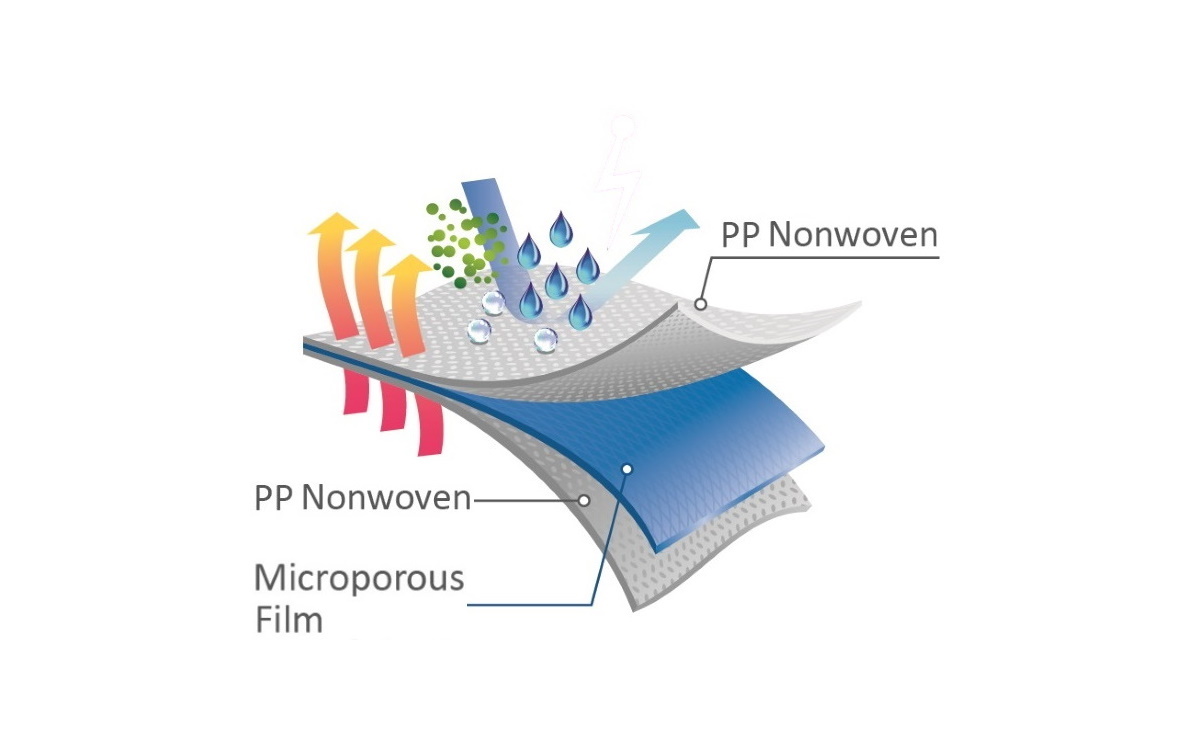 SFS Tri-Laminated Breathable Waterproof Textile
SFS tri-laminated breathable waterproof fabric is constructed with 3 layers of fabric with our innovated breathable microporous film between top and bottom layer of nonwoven fabric.
The microporous size of the film allows moisture easily go out while keeping water out. The fabric is breathable while protect from liquid and blood penetration. The outer layer of nonwoven provides soft skin touch and stronger property and durable features.
Features
Meets ASTM 1670 (Anti blood penetration)

Passes EN1149-5 (Antistatic)
Medical, industrial, laboratory, electronics, pharmaceuticals, such as: isolation gowns, patient gowns, laboratory coats, coveralls, procedure gowns, caps, boots, aprons, napkins and diapers. Rainwears, car cover, pillowcases and mattresses.