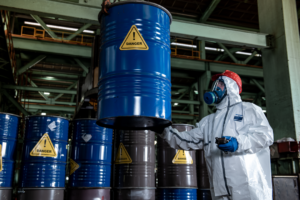 Chemical resistant coverall (High-level Chemical & Liquid Jet Resistant Protective Clothing)
Designed for extremely hazardous conditions. It protects wearers from wide range of chemical liquid jets.

TYPE 3 EN 14605 Liquid Tight Suits- Suits which can protect against strong and directional jets of a liquid chemical such as spray from a burst pipe under pressure.
TYPE 4 EN 14605 Spray Tight Suits- Suits which can protect against saturation of liquid chemical, where the volume of the liquid builds upon the suit forming pools, resulting in rivulets.
TYPE 5 EN ISO 13982-1 Dry Particle Suits-Suits for protection against hazardous dust and any dry particles.
EN 1149-5 Electrostatic dissipative protective clothing with a surface resistance of maximum 2.5×10 exp 9 ohms.
EN 1073-2 Protective clothing against particulate radioactive contamination.
EN 14126 Protective clothing can resist against biological hazards and infective agents.
EN ISO 27065 Protective suits against pesticides.
Features
Advanced chemical hazards protection
Wide range chemical hazards protection. Providing exceptional barrier against directional liquid jets, and wide range of both organic and inorganic toxic chemicals.
Unique design offers superior protection
Superior protection under extremely hazardous environments. Well-designed hood fits respirator perfectly, double layer storm flaps ensure liquid tight seal for zipper.
Sealed seam offers premium protection
Chemical-proof tape on seam to ensure wearer being protected compatible with fabric.
Applications
Chemical Handling, Decontamination, Disaster Management, Petrochemical, Tank Cleaning, Oil Refinery.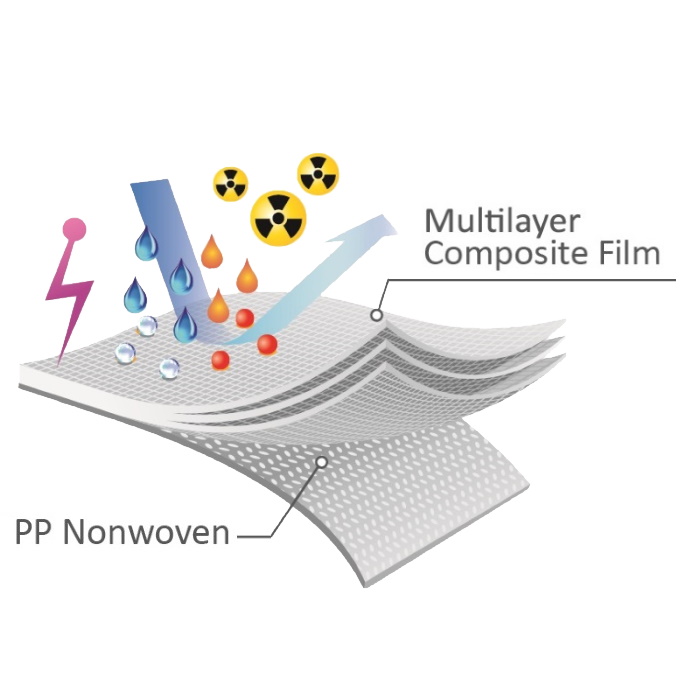 Multylayer Composite Fabric.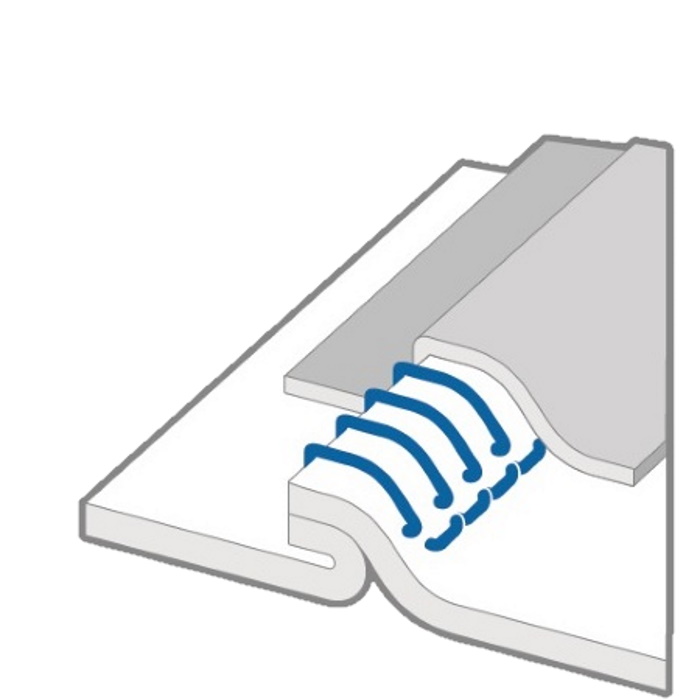 4-thread overlocked seam with chemical-prood tape

7-9 stitches per inch

Thread fibre is 300D

Compatiable chemical proof tape